Vitt has been heating and cooling St Louis homes for over 60 years. What started as a small, single truck business back in 1954 has grown into thousands of satisfied customers and relationships. We believe in being on time, professional, and making sure that no job is completed until our customers are 100% satisfied with the work and service we have provided them. Vitt wants to be your #1 choice for all services related to heating and cooling St Louis. Having heating and cooling problems? Give Vitt Heating and Cooling a call today at (314) 351-5580.
Heating and Cooling St Louis MO
A lot has changed when it comes to heating and cooling St Louis since 1954. We have seen a huge advancement in technology, efficiency, and system design. But one thing that has stayed consistent, is Vitt Heating and Cooling's pledge to providing superior service to all of our customers. Which is why the Vitt name has been associated with customer satisfaction when it comes to heating and cooling St Louis. Vitt understands that when we receive a call from a customer, there is a good chance they need our help, and our professional service technicians do not take that responsibility lightly. Over the years, we have seen a lot of competitors throughout St Louis City, St Louis County, and St Charles County come and go. When you choose to do business with us, you are choosing a reputable, family-owned business that has been providing great service for over three generations. Our business model is built on honesty, transparency, and trust from the top down. Vitt Heating and Cooling values every customer, big or small. If you are in need of any HVAC service, give us an opportunity to earn your business. Our phone number is (314) 351-5580 or you can request an appointment by clicking here.
HVAC Preventative Maintenance
Preventative maintenance plays a pivotal role in the performance and shelf live of your heating and cooling system. At the beginning of each heating and cooling system, we can send out a trained technician to inspect, clean and if necessary, fix your equipment to ensure it is running properly heading into the months you depend on it most.
Vitt Offers Routine Maintenance Across All Brands And Types Of Equipment
Furnaces
Heat Pumps
Air Handlers
Air Conditioners
Boilers
Water Heaters
HVAC Service & Repair in the St Louis Area
If your heating and cooling system fails to perform, Vitt is here to help. We hire and train quality technicians who's primary objective is to get your heating and cooling equipment up and running again as quick as possible.
Most residents that have grown up in the St Louis area can relate to what it is like to have your air conditioning unit go down in the middle of a hot, humid St Louis Summer. For those who have not, believe us when we tell you that it is not fun. At Vitt Heating and Cooling, it is our mission to be at your doorstep as soon as possible when you call us in need of AC repair. Our service techs are trained to repair all brands related to ac repair in St Louis, MO.
Common Problems Related to AC repair in St Louis Homes
Refrigerant Leaks– Sometimes homeowners can mistake a leaking unit with an undercharged unit. If you feel as if your air conditioner is not blowing cold air, our service experts can assess the status of your unit and test to see if the refrigerant is just low or is leaking. It is important to know that your AC unit is working at maximum efficiency when your refrigerant charge matches the specifications of the manufacturer. Also note that refrigerant leaks can be very harmful.
Electrical Control Problems–

Over time, corrosion and wear are quite common on AC units. These can lead to problems with compressors, fan control, and wiring. Due to the electrical components involved, it is extremely important you call a professional technician to evaluate the problem.
Proper Maintenance–

It's extremely common to see filters and air conditioning coils become dirty over time. The longer these parts are not being maintained, the less efficient your system will become. Inadequate air conditioner maintenance can also lead to a much higher chance of premature failure in compressors and fans.
If you are experiencing any problems with your AC unit and are in need of air conditioning repair, do not hesitate and give Vitt Heating & Cooling a call today at (314) 351-5580.
Is your furnace making weird noises? Are you experiencing funny smells coming out of your ductwork? These are all common symptoms of furnace failure. Vitt Heating and Cooling understands that your home is a place of comfort. When St Louis residents are experiencing furnace problems, Vitt Heating and Cooling can be trusted to have their HVAC system back to 100% in a timely matter. During a St Louis Winter, Vitt can help keep your coats and jackets for outside use only. If you are experiencing any problems related to furnace repair St Louis, give Vitt Heating and Cooling a call today at (314) 351-5580.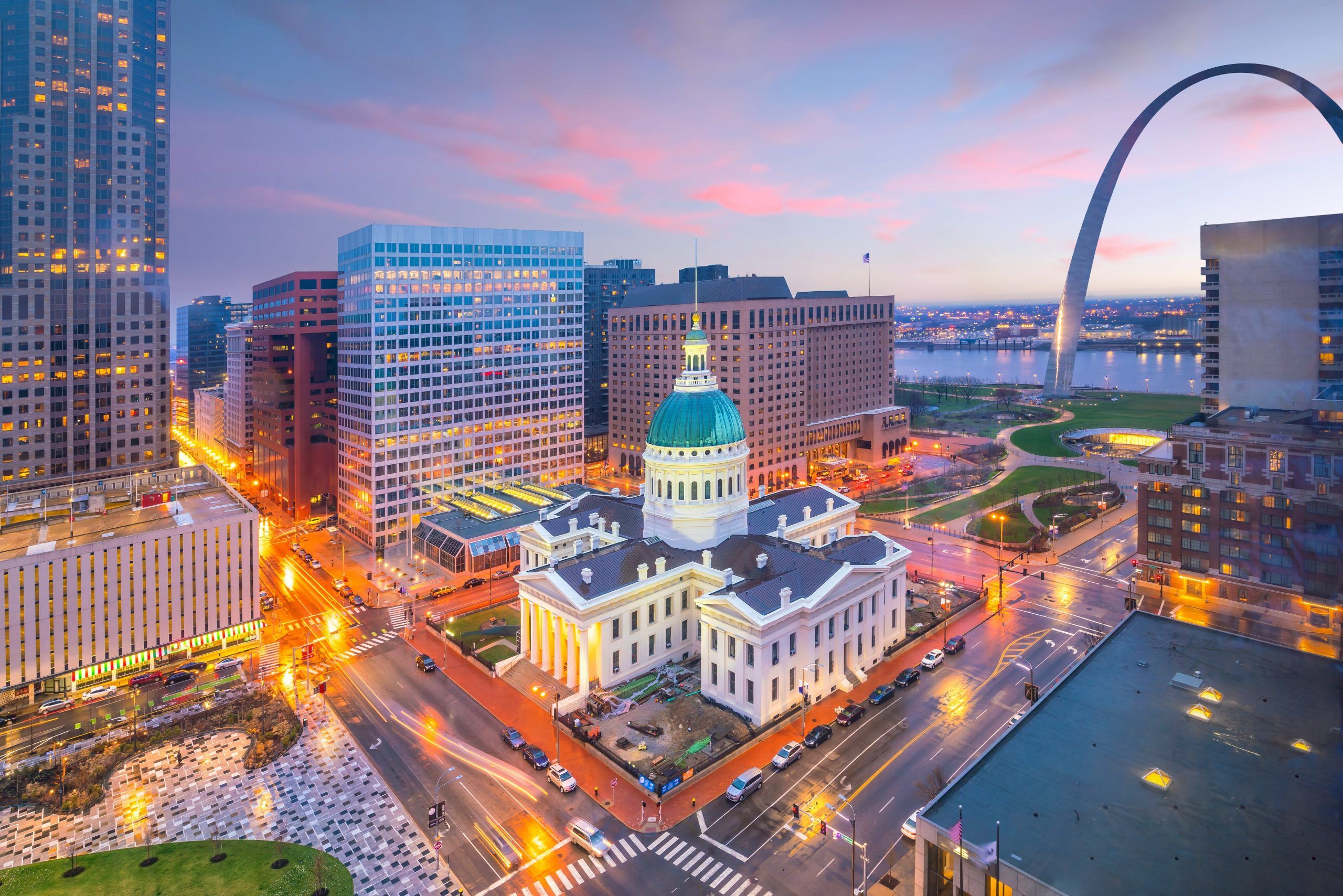 Heating and Cooling Installation in St Louis
Just like most appliances and major components in a home, heating and cooling systems have a shelf life. When it comes time to replace your hvac system, we specialize in affordable, high efficient system installation. Our team helps assess the current state of your entire system and consults with you over which course of action is right for you. If out of pocket costs are a challenge, our finance department can help put together a plan that alleviates up front costs.
3 Factors That Make Heating And Cooling Installation Different In St Louis MO
Weather-

This is somewhat of a no brainer. St Louis experiences all four seasons much like other Mid-west cities. However, the temperatures that we hit are slightly more extreme than that of similar markets. Add the humidity levels we experience in the Summer months and you are left with the perfect storm for heating and cooling problems. Our weather is also unpredictable which can lead to a lot of severe swings. This can be hard on your heating and cooling equipment. St Louis weather contributes to a lot of the decisions we make when designing a new custom system for a St Louis homeowner.
Architecture-

Homes in St Louis city usually predate the invention of the modern day central air system. Many still depend on radiant heating or boilers as a means to heat their homes while supplementing window AC units in the Summer to keep their homes cool. Most of the installations we perform on homes in downtown St Louis are usually conversions to central air. That requires careful planning in designing ductwork which maximizes efficiency for the new system. We like to think that we specialize in this craft compared to other St Louis heating and cooling companies.
Energy Costs-

Nationwide, high efficiency continues to be the major driving trend in replacement systems. Many of the new systems are moving away from particular fuel types, and you are starting to see more and more electric based heating and cooling equipment being installed. However in St Louis, natural gas is well below the national average in regards to energy costs. It is also very accessible throughout the entire St Louis market. This plays a major role when deciding what type of furnace you should choose when replacing your heating and cooling system. Gas furnaces also boast a variety of different high efficient models with aggressive rebates which often offset any additional energy costs you may be incurring with a higher sticker price.