St Louis Heat Pump Repair
We always hear the phrase "I think I can get one more Winter out of my furnace." Then in a month or so, we get a call back asking us to replace it. Vitt Heating and Cooling understands a new furnace is probably not your favorite item to replace, which is why we work with our customers to make the process of a new furnace installation as easy as possible. While we can install any type of furnace in St Louis, we recommend Carrier Heating & Air Conditioning equipment. American Standard has a reputation of reliability and customer satisfaction we have come to know and trust. But if you have positive experiences with another brand such as American Standard, Lennox, Rheem, Goodman, or Amana, and would prefer to continue using that brand, we can install it as well.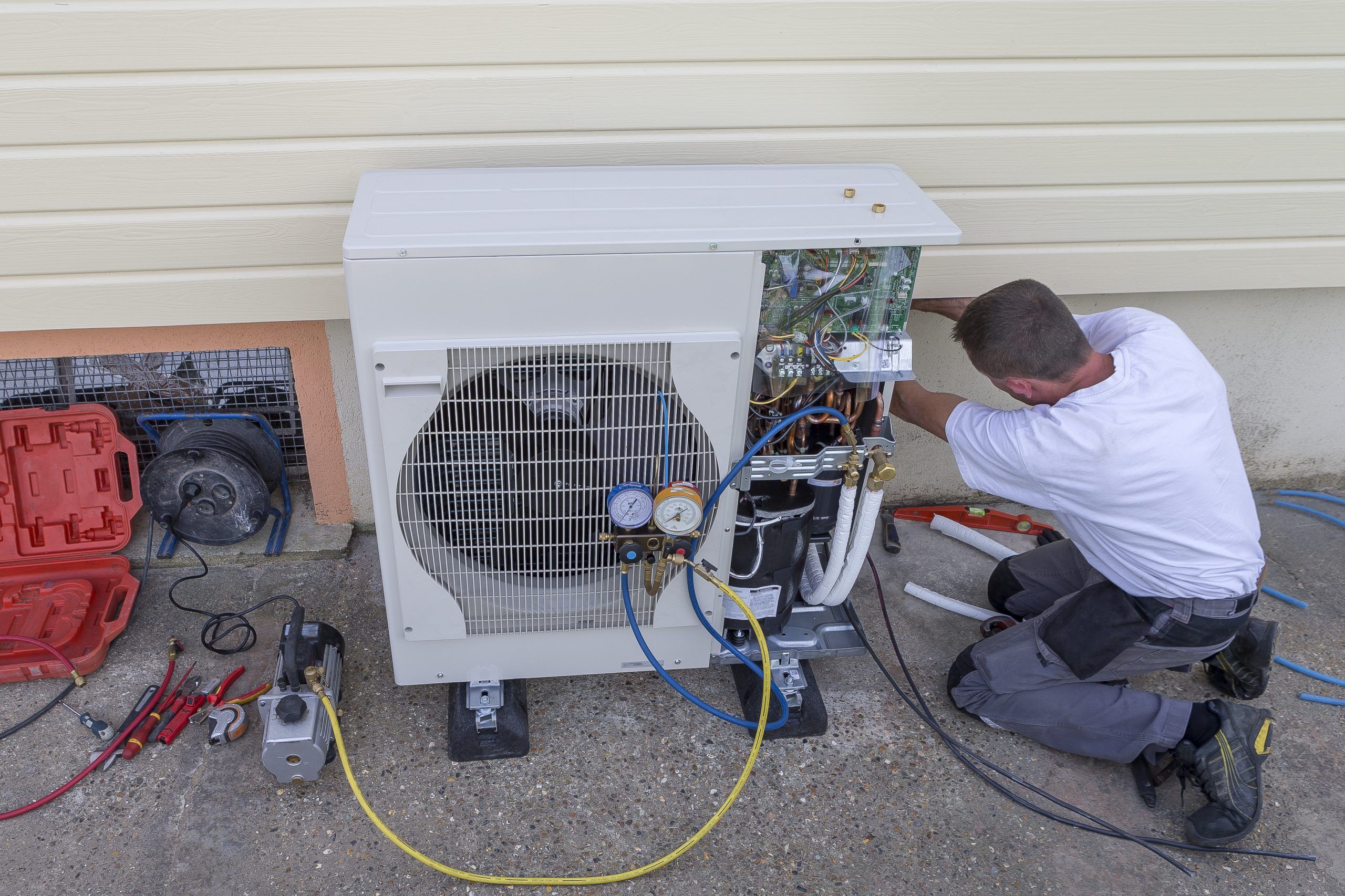 Whether you're considering installing a heat pump or you already rely on one, heat pumps offer an efficient way to both warm and cool your home. During the winter months, heat pumps draw warmth from the air outside your home and distribute the heat through your home's indoor ducts, making your home warm. Unlike a furnace, which actually generates heat, heat pumps simply move the warmth around; this means that they use much less energy than a furnace — up to 400% less, to be exact.
During the warmer summer months, a heat pump simply functions in reverse, drawing the hot air out of your home, passing it through refrigerator coils and releasing it… cooling you down in the process. Heat pumps function much like air conditioners, and like air conditioners, they require regular maintenance. That's where Vitt comes in!
Why Choose Vitt for St Louis Heat Pump Repair?
At Vitt Heating & Cooling, we specialize in heat pump repair in St. Louis. Our second- and third-generation family-owned business offers prompt, professional and polite service when you need it.
For 60 years, we've been helping residents of St. Louis enjoy cooler summers and warmer winters, all while saving energy — and saving money. If you need to repair, replace or maintain your heat pump, just give us a call at (314) 351-5580 and we'll put our expertise to work for you!
Schedule Heat Pump Service Today!