Heating Installation St Louis
Vitt Heating and Cooling specialize in all things heating installation St Louis, but if there is one thing we do best, it's system installations. We consult with customers to help find the perfect fit for their specific heating needs. Vitt Heating and Cooling strives to help make your home energy efficient while also being cost efficient when it comes to new heating system installations. A new HVAC system does not have to be a stressful experience. Call Vitt Heating & Cooling today and experience why St Louis has trusted us with heating installations for over three generations.
Furnace Installation St Louis
We always hear the phrase "I think I can get one more Winter out of my furnace." Then in a month or so, we get a call back asking us to replace it. Vitt Heating and Cooling understands a new furnace is probably not your favorite item to replace, which is why we work with our customers to make the process of a new furnace installation as easy as possible. While we can install any type of furnace in St Louis, we recommend American Standard Heating & Air Conditioning equipment. American Standard has a reputation of reliability and customer satisfaction we have come to know and trust. But if you have positive experiences with another brand such as Carrier, Lennox, Rheem, Goodman, or Amana, and would prefer to continue using that brand, we can install it as well.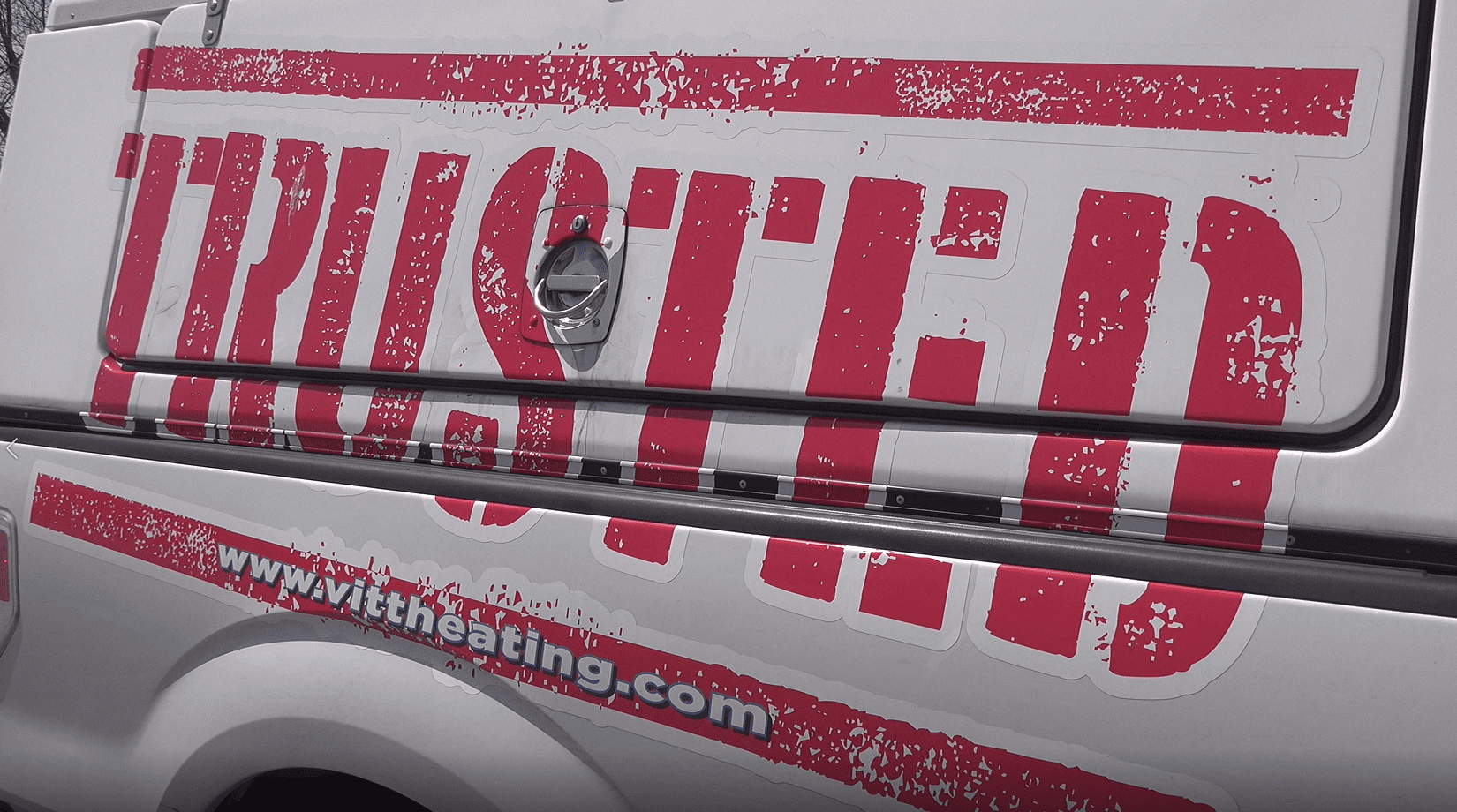 Ductless Heating System Installation St Louis
Also known as a mini split system, ductless heating systems continue to grow in popularity as efficient options in some of the beautiful historic homes around the St Louis area. Ductless HVAC system allows you to have heating and cooling in each room of your home without having to install any duct work. They also provide you the benefit of controlling the temperature at different levels for each room. So if someone in your family loves sleeping in the freezing cold, and you have to have the temperature above 72, then you both can sleep happy at night (as long as you are sleeping in different rooms of course). To learn more about a ductless heating system in St Louis, click here or give us at call at (314) 351-5580 to have a Vitt Heating and Cooling specialist help you today.
Heat Pump Installation St Louis
Heat pumps are one of the coolest (no pun intended) ways to provide heating and cooling efficiently while maintaining minimal noise in the process. A heat pump is technically a compression cycle refrigeration system that is setup for both heating and cooling. Over the last couple of years, we have seen a lot of St Louis homes choosing heat pumps due to their high efficiency. For more information on a heat pump installation, give us a call at (314) 351-5580 or click here to set up a heat pump installation consultation.
Boiler Installation St Louis
There are only a select amount of HVAC companies in St Louis that continue to specialize and train on boiler installation, and Vitt Heating and Cooling is proud to be one of them. Boilers and radiator systems are extremely common in St Louis homes. Our trained technicians at Vitt Heating and Cooling are experts in updated, high efficiency boiler systems. If you are in need of a new boiler installation in St Louis, click here to set an appointment or give Vitt Heating and Cooling a call today at (314) 351-5580.
Used in many different ways, air handlers can help provide needed ventilation throughout your St Louis home. The experts at Vitt Heating and Cooling can help install the correct type of air handler for your specific needs that help boost the effectiveness of your heating system. For more information on how we can help you install an air handler in your St Louis home, give us a call at (314) 351-5580.
Water Heater Installation St Louis
If you are experiencing a leak in your water heater, there is a good chance you will need to replace it fast. In St Louis, we have found that a water heater will usually last anywhere from seven to fifteen years. Vitt Heating and Cooling can replace your water heater fast and efficiently. Give us a call at (314) 351-5580 today.
If you are in need of anything related to HVAC St Louis, Vitt Heating & Cooling wants to help. We are prepared to earn your heating and air conditioning and business. Have questions related to HVAC in the St Louis area? No problem. Give our staff a call today at (314) 351-5580.
Schedule A Free Heating and Cooling Estimate For Installation