Digital Demand is Changing How we View HVAC in St Louis MO
As more Millennials become first time home owners, a shift in how homes are built and remodeled continue to change at a rapid pace. One of the current trends in air conditioning St Louis MO homes is being driven by the digital appetite of St Louis consumers. What were once considered novelty gadgets by many in the HVAC industry are now standard among HVAC installations.
Popular Digital HVAC Products
When the Nest Smart Thermostat was first introduced to the public back in 2011, many cringed at the $250 price and wondered if the average St Louis homeowner would pay that much for a thermostat. But outside the savings it can provide in energy costs, the nest brought another new spin to the way you view your HVAC system. Home automation. What most St Louis homeowners did not realize at the time was that the thermostat functionality of the Nest was a small component of what it could provide. Over the next six years, other digital products were being rolled out with emphasis on transitioning your home into a smart home, and sure enough, the Nest was at the forefront of it all.
As we discussed above, the Nest was arguably the most revolutionary digital product to hit the HVAC market over the last ten years or so, but not for the reasons many initially thought.
Google introduced the Nest not as just a thermostat that has the capability to learn your heating and cooling habits, but as a brain to your smart home. Today, a Nest thermostat can control:
Your Indoor Climate
Security Cameras
Interior and Exterior Door Locks
Smart Lights
Smart Appliances
It's wifi capabilities allow it to sync and communicate with a variety of other different smart home solutions, simplifying your everyday life and making your home more energy efficient in the process.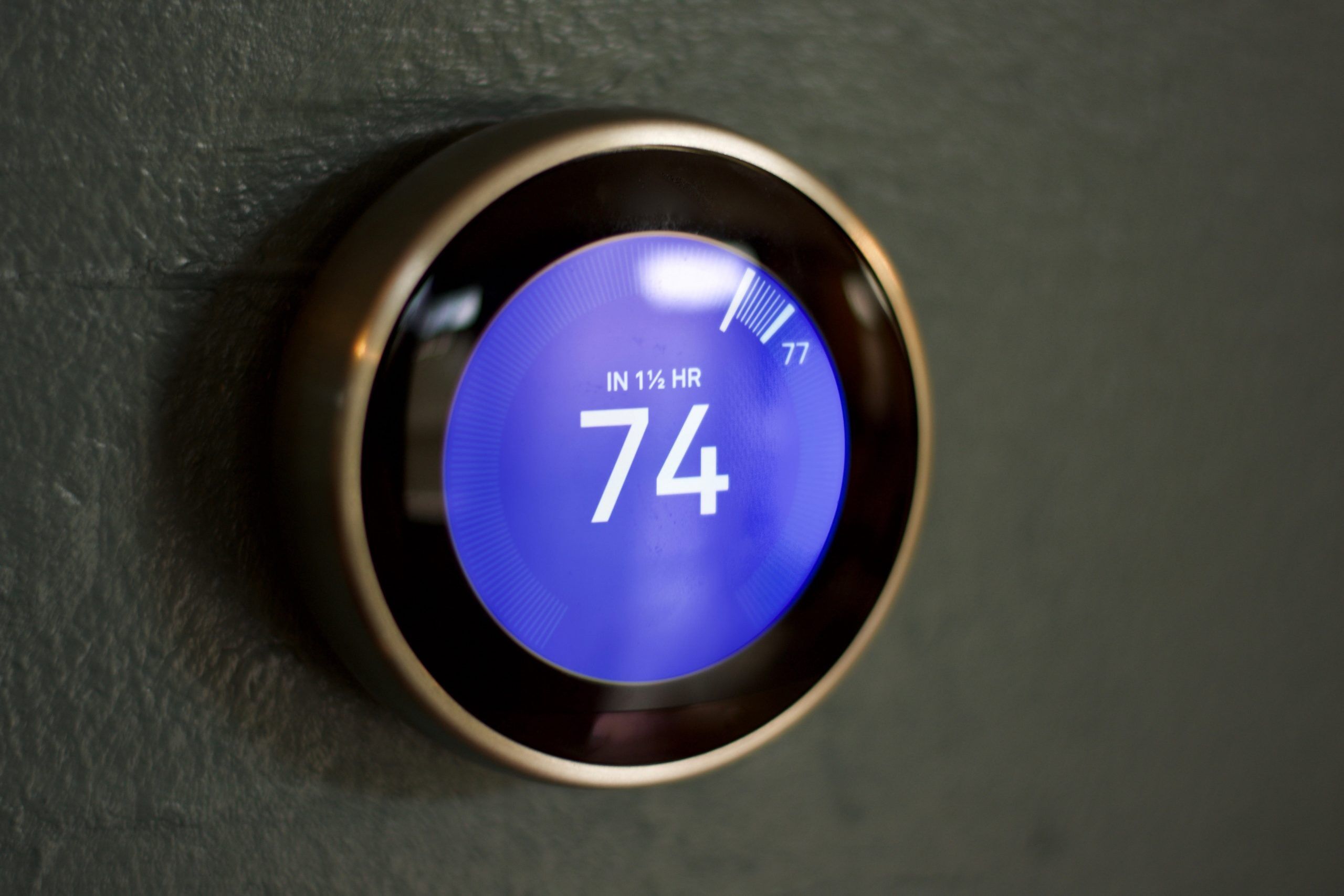 Google Nest Carbon Monoxide Detector
After the Nest Thermostat took off, Google decided to expand on the idea of the Nest brand by incorporating a Nest Carbon Monoxide Detector. This device synced with the Nest app, along with other smart home interfaces to notify St Louis homeowners in the event of detecting carbon monoxide in the home.
Many do not associate Alexa with HVAC, but due to the functionality of her software, she fits the criteria. The Amazon Echo allows homeowners to control smart home devices and appliances through advanced voice control provided by the Amazon Echo. Need to turn on your bluetooth speaker system? Just ask Alexa. The Amazon Echo can sync with the Google Nest which allows St Louis residents to simply instruct Alexa to turn down your temperature rather than having to walk into the other room and do it manually.
What Does This Technology Mean for Today's St Louis HVAC Technician?
Digital advancements pertaining to the HVAC industry have forced the modern day service technician to have to evolve. As we look ahead to the next five to ten years, HVAC installation and repair will continue to require more digital knowledge. At Vitt Heating & Cooling, we are committed to staying ahead of the curve when it comes to technological advances within the HVAC industry. Our staff continues to go through up to date training on products and equipment we not only install, but service as well. If you have any questions related to how digital products can increase the efficiency of your HVAC system, or have questions on home automation, give us a call today at (314) 351-5580.
Have Questions about New HVAC Technology?