Vitt has been the name heating and cooling customers around St Louis have come to trust since 1954. Vitt Heating and Cooling is a licensed Furnace Repair, Furnace Installation, AC Repair, and HVAC Company Proudly Servicing the St Louis area.
St Louis Heating and Cooling Contractor
Our licensed heating and cooling technicians are experts in the latest HVAC technology. This includes the installation of Energy Star certified products to help keep your home heating and cooling system running as efficient as possible. St Louis residential customers can depend on Vitt Heating and Cooling when it comes to showing up on time and providing high quality work. We strive to be the number one choice for affordable air conditioning repair, maintenance, and installation solution in the St. Louis area. If you are in the market for any heating and cooling services in or around St Louis, make sure to give Vitt a call at (314) 351-5580.
Heating and Cooling Services we offer in the St Louis Area Include:
All major Air Conditioning and Furnace Brands Serviced
AC recharge on refrigerant
Air quality testing
Whole house humidifier system installations
Whole house air purification system installations
All services provided by a state licensed and registered, professional technician
Preventative maintenance and service consultation
Gas inspections
Installation of energy efficient furnaces and air conditioners
Residential water heater repair services
Home water heater installation and replacement
Boiler and radiant heating installation
Heat pump installation and repair
Geothermal HVAC installations
Ductless Mini split installations and repair
When Hiring a St Louis Heating and Cooling Company, here are some tips for Choosing the Right Fit:
Get familiar with your system. Educate yourself on the brand of furnace or air conditioning unit you currently have in your home. This will better help you assess the symptoms your system may be experiencing to communicate to the technician.
When researching potential heating and cooling companies near St Louis, first make sure they are licensed and meet all insurance requirements.
Check the companies reviews. Do not be afraid to ask for a customer reference. You can access such reviews through the Better Business Bureau or Angie's List.
Research available rebates your local energy companies, such as Ameren, could be providing for energy efficient systems.
If you are in the market for a replacement system, your service technician should be asking you a variety of questions focused on the size of your home, the level of insulation, and the efficiency of your windows. These questions are critical in suggesting the most energy efficient system for your home's specific needs.
When receiving estimates, ask for a breakdown and description of each itemization. It is crucial that you are informed on exactly what you are purchasing.
Overall, try and ask all the questions before the job is started, not after. This will help protect you in the long run.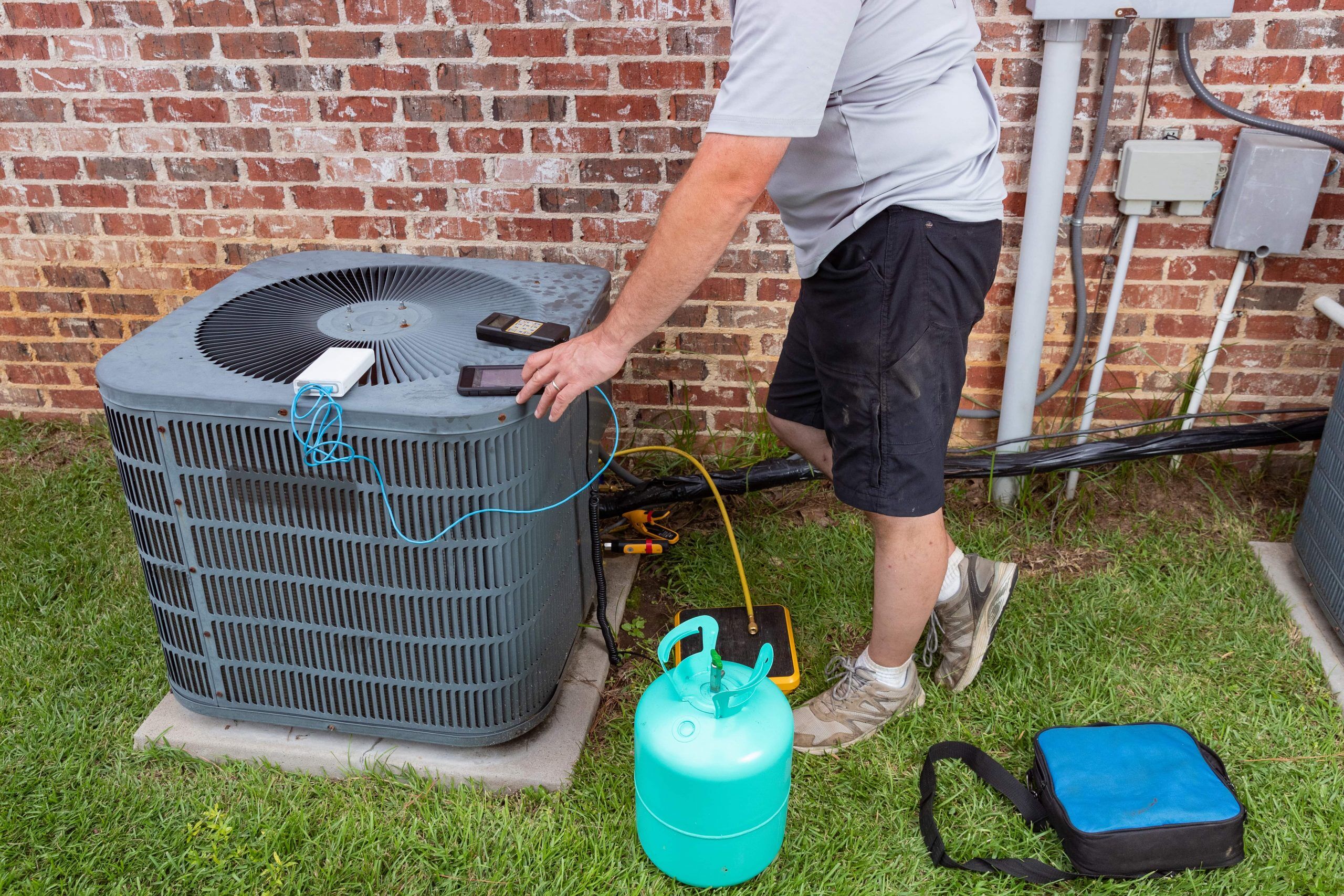 Here to Help With Your Heating and Cooling Needs in the St Louis area
Vitt continues to strive to be the first choice residents call for all of their heating and cooling needs. Our pledge to 100% customer satisfaction has been a pillar of our business model dating back to the beginning of our company in 1954. If you are in the market for anything residential heating and cooling related, make sure to give Vitt Heating & Cooling a call today at (314) 351-5580.