As the Summer quickly approaches, many homeowners begin to plan vacations and weekend getaways. Checklists and to-do lists are quite common in the weeks leading up to leaving. If you are using your car as a means of transportation for a trip, a basic tune up has a good chance of finding it's way on to your list of things to do, and rightfully so. If you are going to be driving long distances in your car, why wouldn't you want to make sure it has been properly maintained beforehand? Maybe it is just having your oil changed, fluids checked and tires rotated. No one enjoys paying for these services, but it is better than having your car break down in the middle of nowhere on the way to vacation. Especially if you have kids in the car. So what about your air conditioner? What makes a car tune up pre road trip much more common than an AC tune up leading into the Summer months?
Your Central Air Unit Needs to be Properly Maintenanced on a Regular Basis
No one likes receiving bad news. It is human nature. So when your air conditioning system decides to stop working on a scorching summer afternoon, homeowners naturally don't like hearing that it will cost them money to have it fixed or replaced. But as Americans, we have come to rely on climate controlled homes. If your central air unit simply stops working, many homeowners will find a way to come up with whatever it takes to get their home back to 70 degrees. But what if this scenario could have been prevented in the first place? What if the problem with your outdoor AC unit could have been diagnosed and serviced, a lot like how an auto mechanic could have noticed you needed new brakes before you embarked on a 400 mile road trip?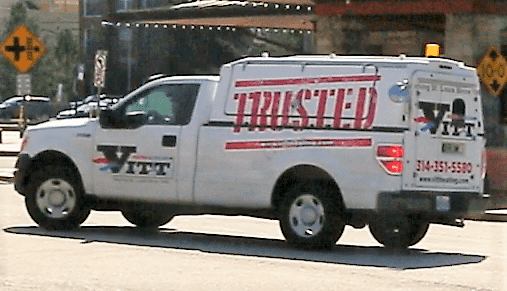 What an AC Tune Up At Vitt Includes
Outside of avoiding the nightmare scenario described above, there are many benefits to having your outdoor unit maintained on a consistent basis. These include:
A Full AC System Inspection
In most cases, an HVAC Technician will come in, hook up some tools that help measure the condition of your system and offer recommendations on any potential part replacements or repairs you may need or want to consider.
PREVENTABLE AC Maintenance
Notice how "Preventable" was typed in all caps? It is important. Having a professional consistently assess your central air conditioning system can save you a lot of headaches in the event that something needs to be replaced. Let's say your air conditioner condenser is bad. That is a simple, inexpensive fix and can prevent your AC unit from breaking down in the dog days of Summer.
If you are currently enrolled in a preventative maintenance program with a local HVAC repair company, there is a good chance that they discount the price of HVAC parts as an added perk to being a valued member.
The Tech that performs your AC Tune Up is most likely an expert at his craft. At least, we like to think so. As most systems get up around their 15 year shelf life, an experienced HVAC Technician can help gauge the amount of time your current system has left, and help guide you with the most affordable way to get you into a new system without breaking the bank. Most technicians are not salespeople which help make homeowners feel more comfortable discussing potential home improvements.
Most HVAC companies will take the time to clean your outdoor unit. Technicians will often wipe the unit down and clean the evaporator and air filter to help increase performance. While duct work cleaning is usually not included, we always recommend adding it to an AC Tune Up to help maximize your indoor air quality.
Benefits of the AC Tune Up
Your Return Air System Will Perform at a Higher Cooling Capacity

Increases the Efficiency (SEER Ratings) of your Central Air System and Saves You Money on your Energy Bills

Improves the Life of Your Air Conditioning System

Prevents Potential Breakdowns During Extreme Weather

Improves the Quality of Air You Breathe Within Your Home Throughout the Summer Months

Saves You Money in Repairs and Parts that you Will Eventually Need
Common Issues Found During an AC Tune Up
Clogged or Dirty Air Filter

Refrigerant Leaks

Lack or Power to the Unit

Breakers and Fuses

AC Capacitor Outage

Corroded Evaporator Coil

Dirty Condenser Coils
The Importance Of Hiring An AC Maintenance Company You Can Trust
A common objection from consumers about air conditioning preventative maintenance is that they do not like companies coming in telling them they need repairs when their system is running properly. While many HVAC companies operate with integrity, there are some out there that use preventative maintenance as a platform to up-sell customers on new equipment and unnecessary repairs.
We Don't Believe In High Pressure Sales Tactics
When we perform an AC tune up for a customer, we do so as a way to build trust and form a long term business relationship with a homeowner. Not as a way to squeeze out an extra penny. Our goal is to make sure your AC unit runs at optimal levels during the time of year you depend on it most. If we do that properly then that customer will probably call us again next year.
Schedule You $99 AC Tune Up Today!
If you would like to schedule a time for a Vitt HVAC professional to come out and tune up your AC system, call our office today at (314) 351-5580 or fill out the contact form below. Our staff works 7 days a week to keep our customer's homes at comfortable temperatures. Let us know how we can earn your business.